Hi all!
While we wait for the new releases, that are likely to be out soon, we wanted to update the information on the two seminars that currently we have on the reservation stage.
The first one is the one that Fernando will host on Toronto during the March 12th-13th weekend: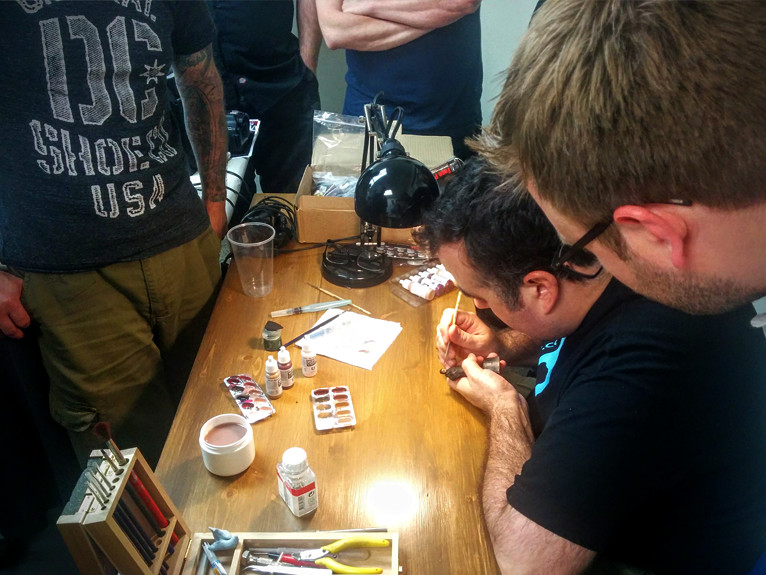 There's only one spot left for that seminar, so you better hurry and contact the guys at The Bent Bristle if you are interested!
The seminar will be centred on painting busts and we will use a couple of minibusts, from a new Portraits line that will be released in March. We really think you'll enjoy them.
About the second seminar, it will happen 2 weeks later in Barcelona and it is the one we are hosting in collaboration with our friends from Nuts Planet and Life Miniatures: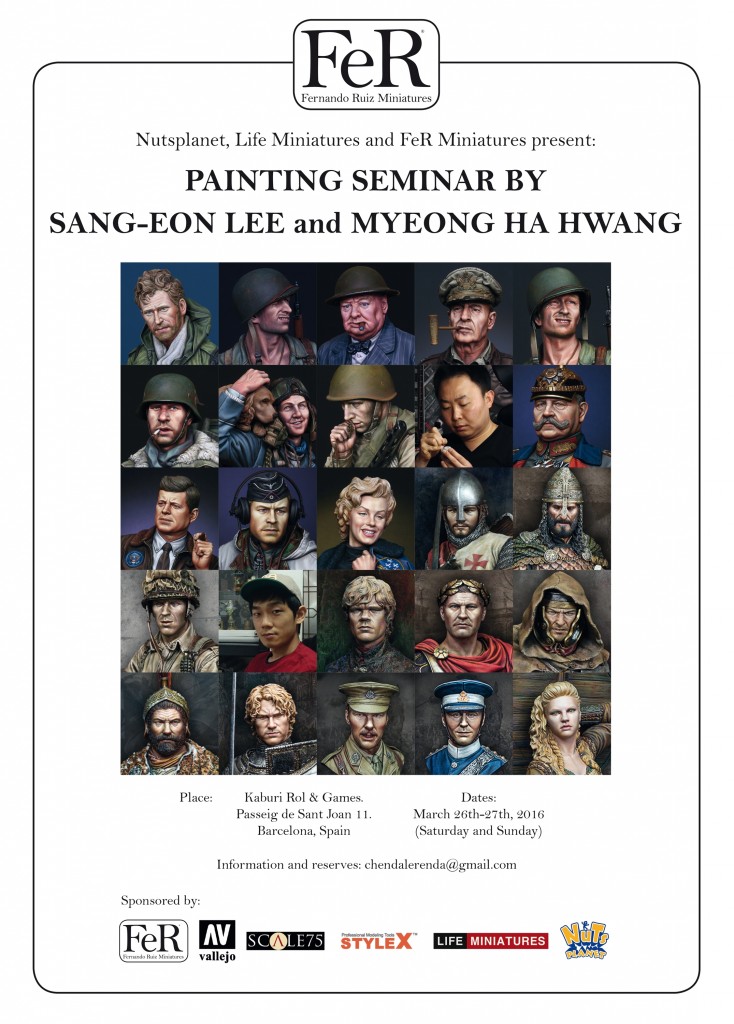 There are still a few spots available for this amazingly unique opportunity to have a go at the "Korean style" of painting.
I will refresh some details of it:
Barcelona Painting Seminar: The Koreans Strike Back
Instructors: Sang-Eon-Lee and Myeong Ha Hwang
Assistant Instructors: Dani Serrano, Marc Masclans, Jaume Ortiz and Fernando Ruiz
When: March 26th-27th, 2016 (Saturday and Sunday)
Where: Kaburi Rol & Games. Passeig de Sant Joan 11. Barcelona, Spain
Duration: 16 hours
Schedule: From 9:30 to 13:30 and from 14:00 to 18:00, with 30 minutes for lunch in the middle. We end up at 18:00 in order to make easier for some of the pupils returning home a bit earlier on Sunday, and having a bit more time to relax on Saturday.
Work Piece: a future bust release from Life Miniatures yet to be announced, and the new Major of British Cavalry in WW1 from Nuts Planet, both in 1/10 scale.
Inscription fee: 250€
Class size: 40 people
For more information on the Barcelona class, send an e-mail to: chendalerenda@gmail.com
Looking forward to see you in one or the other 😀
FeR