Hi all
As you might have seen during these days if you follow us in our social media, we have gone completely bananas about Imperial Rome!
This is a project that has been carefully crafted for some time with the incredibly talented sculptor Ramón Martínez and the wild child of the brushes and local genius Marc Masclans, a true vignette of 3 busts of the same theme that can work together or individually. As you know, we always try to release miniatures with a twist, so we decided to set this command group of Imperial Roman soldiers in the days of the Iceni revolt in Britannia, led by the infamous Boudicca (wait a minute… I wonder in which side we are).
We have received an incredible response from the audience and many questions about the release date, format, etc…
The busts are the usual 1/12 scale busts we do on the Magna Historica line. They are an Optio, a Centurion and a Signifer from the Legio XX Valeria Victrix.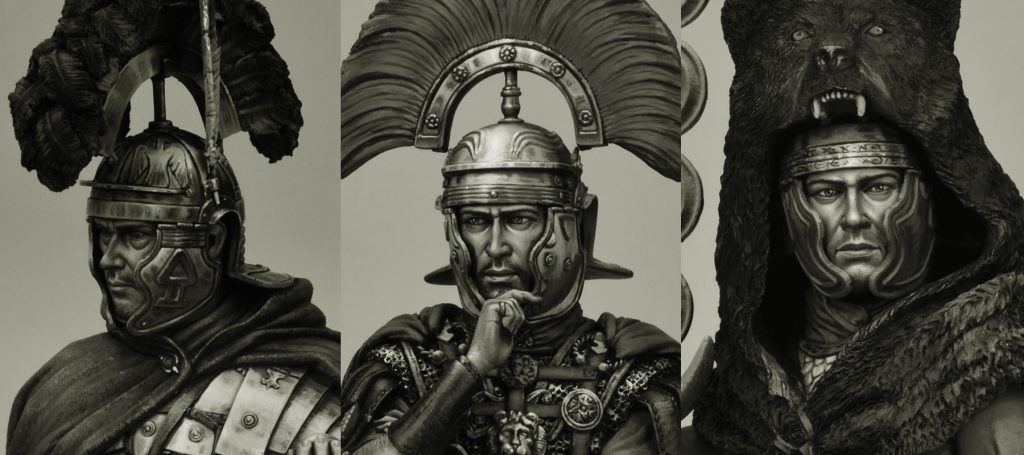 Tomorrow, we will make them available at our website, and you will be able to purchase them individually or as a limited edition boxed set of the three busts, only available in our online store at a special price: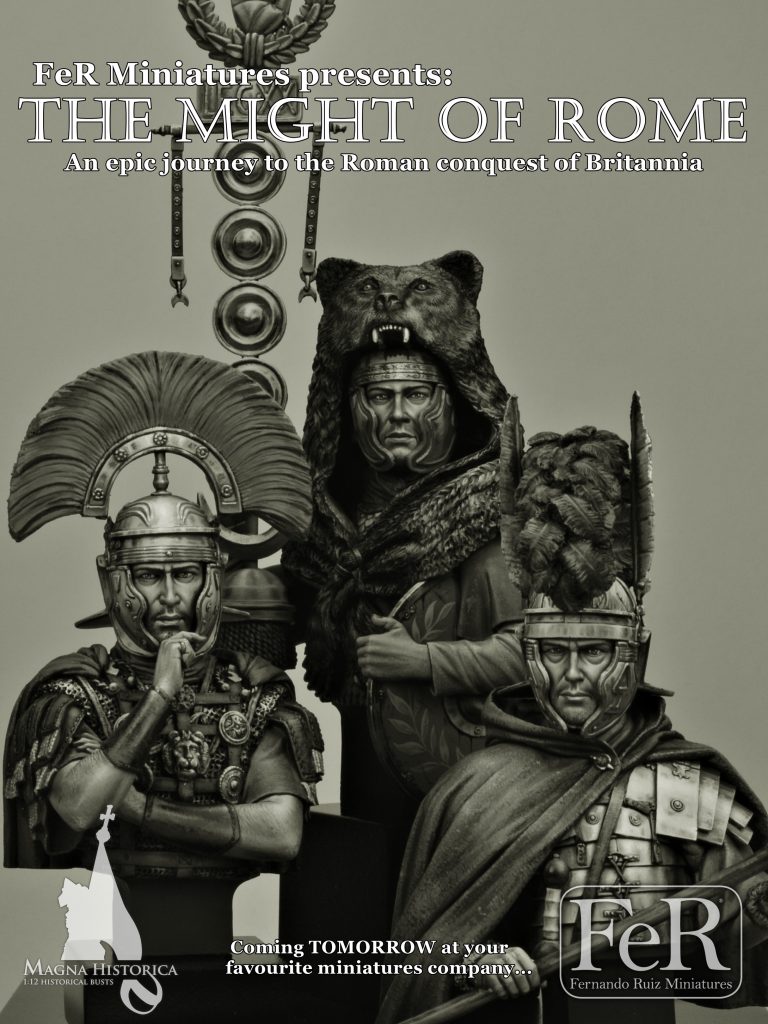 The Might of Rome boxed set is aimed to those collectors who might want to get all the busts. For that reason, and as a courtesy to our beloved customers, its price will be around 20% lower than the global price of getting the busts individually. The set is strictly limited to 60 copies (you better keep your eyes open!) and will include:
– The three busts.
– A exclusive resin plaque with the latin inscription "Ad Astra per Aspera" (through the adversity to the stars) to be used on a bigger vignette base for the project.
– A signed and numbered limited edition certificate.
Tomorrow we will reveal the final boxart pics in color and the busts will be released around 19h Central European Time, so set your alarms and do not miss this chance to get them 😉
Soon more news!
FeR