Hi all!
We are very happy to talk with a very special miniature artist that needs no presentation at all. Recently we have started a line of figures with him and we have to say that we are really excited about this project! We are talking about the one and only, Mike Blank!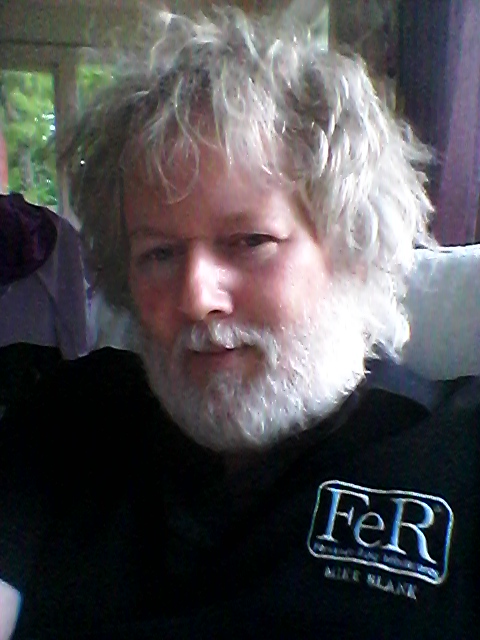 FeR Miniatures. Hello Mike! Thanks for answering a few questions for our fellow modellers and friends. tell us a bit about you. Where do you come from? What do you do?
I was born in Stockholm in 1965 into an artistic family. My father was a photographer and my mother worked at the Royal Opera. I attended art school and later worked as a teacher in Arts and English in high school. In 1996 I formed my Company doing sculpting, painting and designing figures.
FeR Miniatures. Our more veteran historical followers know your career very well, but maybe some of the younger ones are not so familiar with your work. When do you started and what was the motivation behind it? Tell us a bit from the early days.
My very first figures were Historex and Airfix 54mm figures. in the early 90s I started doing some conversion and soon started scratchbuilding figures. I started a line of 120mm figures in 1996 (some were ok, some less so!) It was a great learning experience. From there I started doing one of kind figures for collectors around the world and later I progressed to Vignettes, dioramas and boxed dioramas. I also enjoy working in different scales, from 54mm to 200mm.. Each scale has its own challenges and rewards. I have also attended many, many shows around the World doing seminars, workshops, etc.
FeR Miniatures. You are very well known for those spectacular dioramas that you normally bring to shows. In fact, many of us regards you as a master of composition with an incredible talent for telling a lot but in a minimalistic approach. Tell us a bit about these dioramas. What's the inspiration behind them? What's the usual process to create one of them? Which ones would you point out and why?
I really enjoy doing vignettes and dioramas. I have always been heavily inspired by classical art and use this for inspiration when composing scenes. I Always concentrate on how to tell a story, full of emotion and drama in a very tight composition. It is important to focus a "main" character in a scene with extras surrounding this focal point. Very much like stage production or film directing. Always try to add emotions to each character and to make every figure work together. Some of my favorite scenes are "The Emperor's new clothes", "All is lost", "18 of Brumaire" and "Wings of darkness". Each one of these have clear story, tightly composed and full of drama.
FeR Miniatures. Also, you have been doing some commercial work in the past. We specially remember with love those figures you did for Elite Miniaturas, the sadly gone company from Spain. Tell us a bit about that part of your career.
 I started doing some work for Elite Miniaturas of Spain in the year 2000, and I always enjoyed working with Manolo, the owner. I sculpted several different subjects but sadly the Company is now out of business. Some other companies I have worked for would be Kirin, Jaguar, Andrea. Elite, Art Girona, United Empire, Model Cellar, SK Miniatures, and more.
FeR Miniatures. Finally, tell us a bit about Signature Series: Mike Blank, the project we have in collaboration. The first figure is the Teutonic Knight that has been painted by Alfonso Prado. What's the theme of this line, what kind of projects do you have in mind for it?
I feel very honoured to have been asked by FeR to do this Signature Series (and who wouldn't be!). In this series I will focus on subjects that are special to me, like the Teutonic Knight and some other periods and themes that I have also worked on in the past. We have some exciting ideas for the future!
FeR Miniatures. Well Mike, it has been a real pleasure to talk to you. We hope to see more and more figures from you in the future. Thanks a lot for answering these questions!
Thanks to you, looking forward to it.
(Photos taken from several sources, all credits to its corresponding authors)