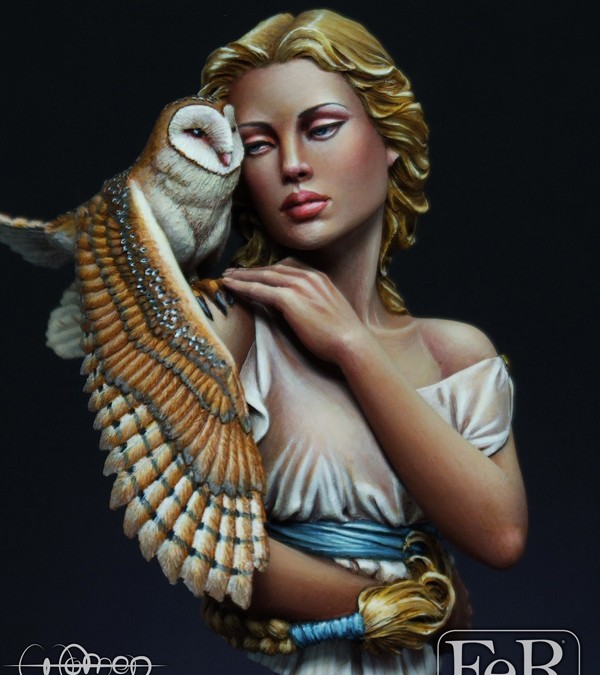 Hi all!
Clothes for the weekend? Check. Paints? Check. Figures? Check. Delicious and free cherry flavoured candy that have the hobby community divided between love and hate? Check. Desire of spending an awesome weekend among friend and fellow modellers? Check!!!
One year more, Scale Model Challenge is almost there! This year we are specially looking forward to it, as we have a couple of special things prepared…
First one is the Official Commemorative figure for the show that we do in collaboration with Scale Model Factory. This time is a really exciting bust, the first one in our newest line of figures:
Women, By Pepa Saavedra
ATHENA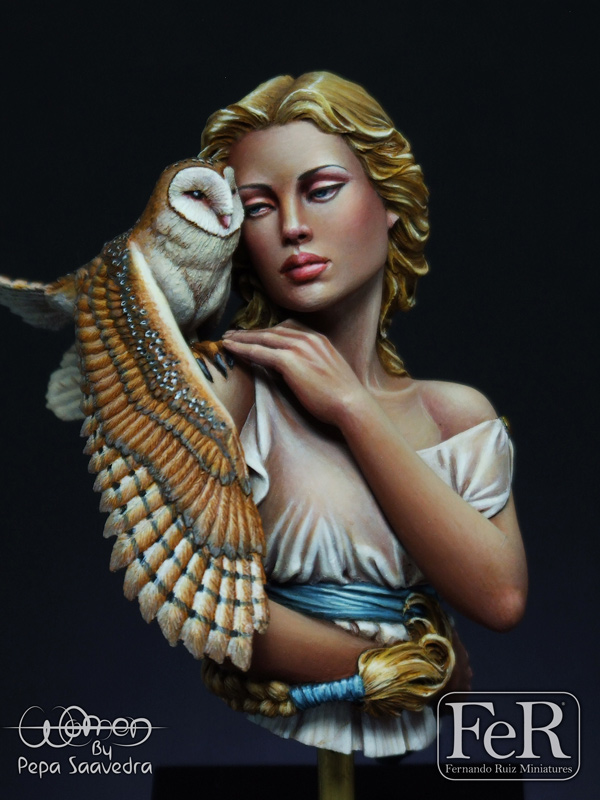 Series: Women, by Pepa Saavedra
Sculpture: Pedro Fernández
Painting: Pepa Saavedra
Material: Resin
Number of parts of the kit: 4
Scale: 1/10
This magnificent bust will be the first on a series of female subjects. Pepa will be the painter and mastermind behind this new collection.
It will be a future release for FeR Miniatures but a limited amount of 50 copies will be available at SMC as an exclusive pre-sale only at the show. Be sure you go there this weekend and grab your copy before anyone else!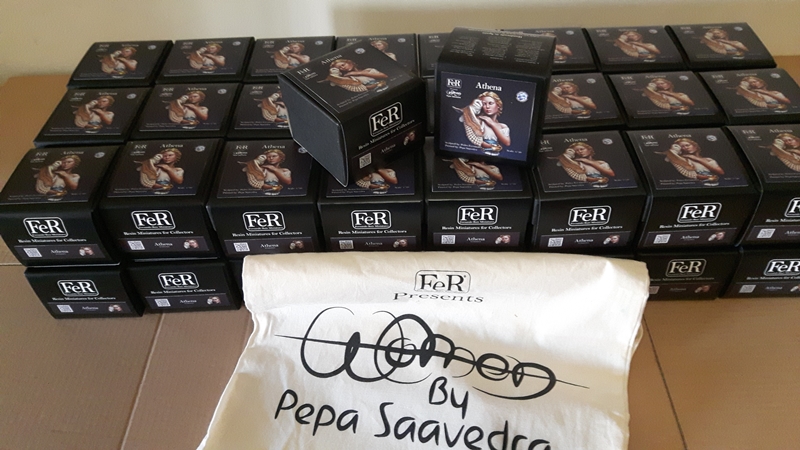 The second one is the demo table! Also in collaboration with our friends from the show, we have a demo table besides our sales tables at the show. There, during the opening hours and on an almost continous basis, we will have short demos by relevant artists of our hobby:
SATURDAY October 1st
10:30 to 12:00 Fernando Ruiz "Painting a 75 mm face"
12:00 to 13:30 Eduard Pérez "Sculpting a minibust"
14:00 to 15:30 Meg Maples "Fantasy bust painting"
15:30 to 17:00 Pepa Saavedra "Painting Athena" Part 1
SUNDAY October 2nd
10:30 to 12:00 Pepa Saavedra "Painting Athena" Part 2
12:00 to 13:30 Raffaele Picca "Sketching and painting a minibust"
14:00 to 15:30 John Keys "Painting unnatural skintones"
These demos are sponsored by Acrylicos Vallejo and FeR Miniatures and are, of course, absolutely free. Feel free to drop by and check their stunning work. They will be happy to show you their techniques and answer your questions.
So, see you all there this weekend!
Cheers
FeR Miniatures