Hi everybody!
We are cooking some new releases on time for the Christmas season but, in the meantime, we have been working on a couple things…
First of all, our webshop has now wishlist feature!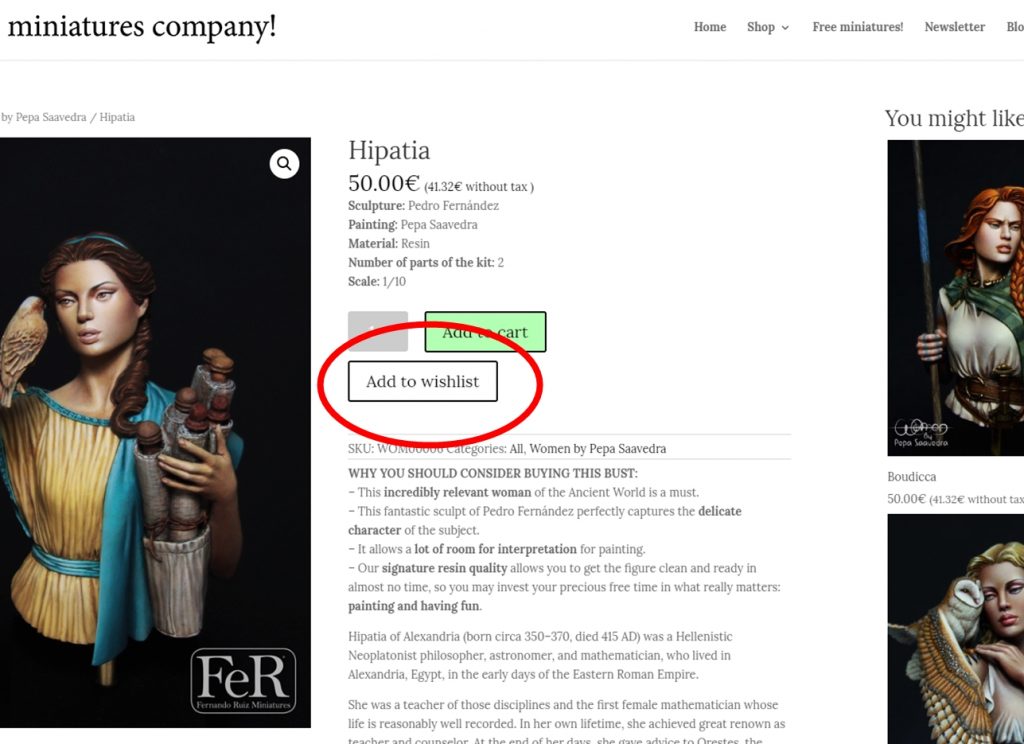 Keeping in mind that our catalog is expanding all the time, we think this is a nice tool to help you keep track of everything…
Another novelty for the season is… (drumrolls)… THE HOLIDAY SPECIAL PACK!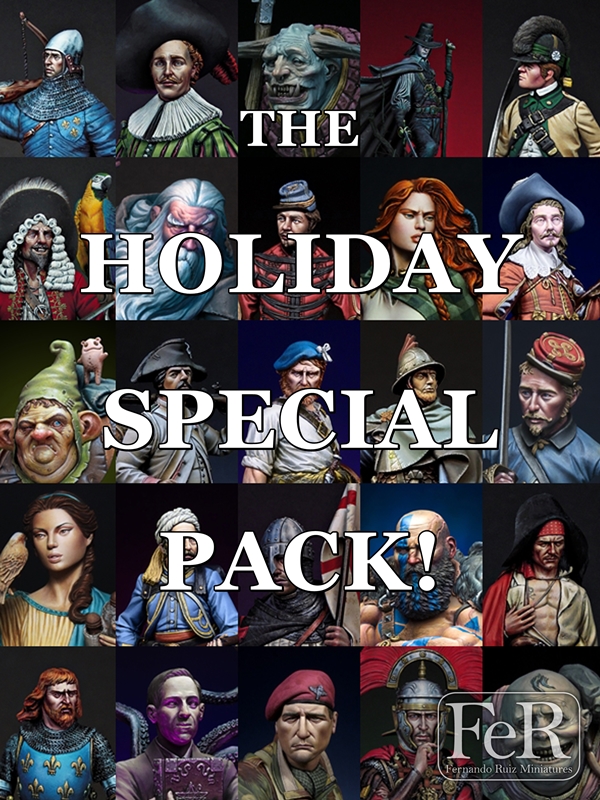 Instead of creating predetermined seasonal offer packs that might be or not of your interest, we have decided to offer you this feature in which you can create your own pack, browsing through all the miniatures of our range. Mix items from different ranges, complete your collection with those exact pieces you are missing or buy multiples for you and a friend. It is up to you. 
Buying 2 to 4 items, you'll get a 10% discount; buying 5 or more will get you a 20% discount. Also, a total above 150€ still qualifies for getting one of the exclusive free miniatures of course!

We have decided to offer this option early so everybody has the time to plan the Christmas purchases in advance. In any case, there will be more releases before the end of the year, including some surprises…
Also, a brief information about some new seminars that Fernando has planned for the next February in the United States: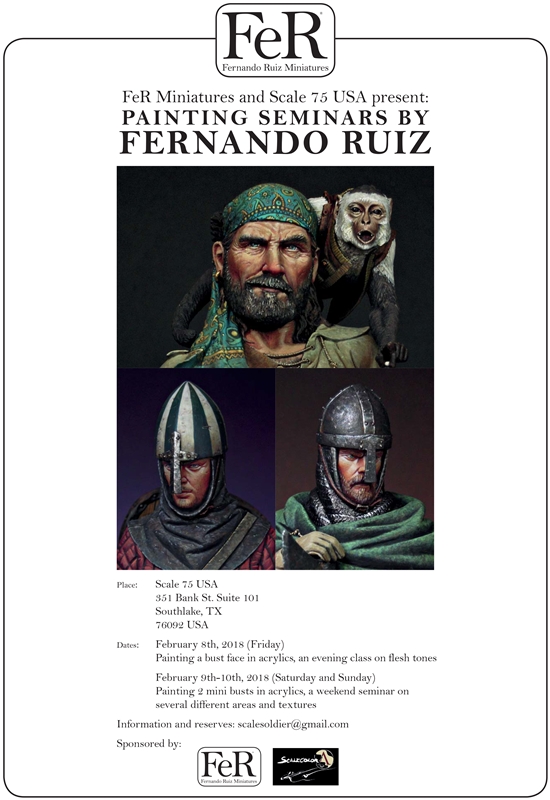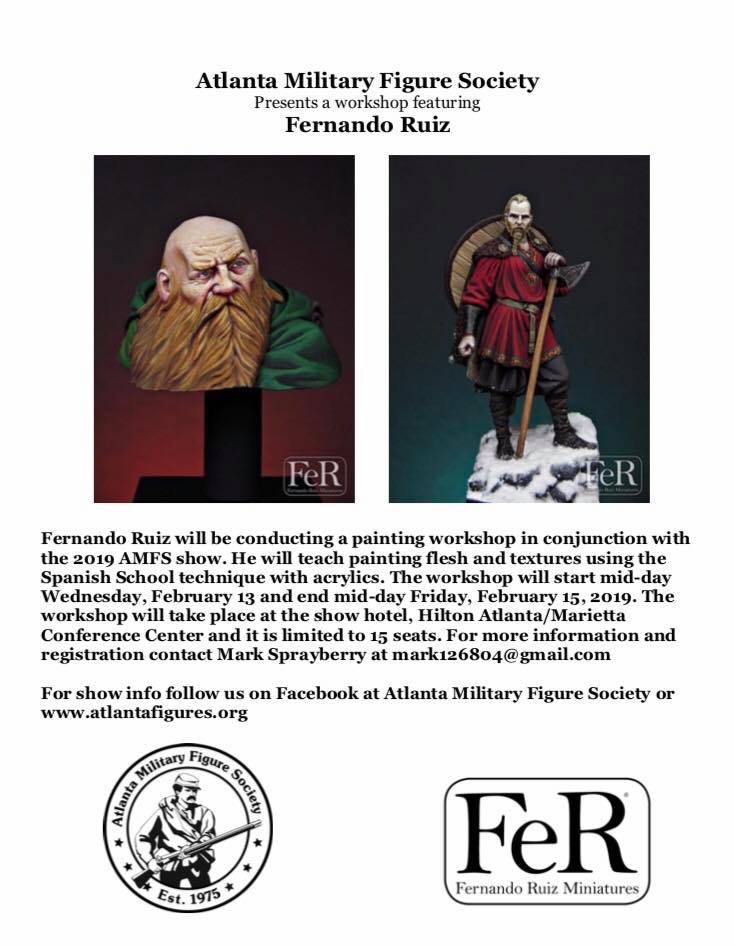 The first one is going to be hosted in collaboration with SCALE 75 USA, our American exclusive distributor. It will be held on February 8th to the 10th weekend in Dallas, Texas. Send an e-mail to our distributor to get more information at scalesoldier@gmail.com.
The following one is being held in collaboration with the Atlanta Military Figure Society, from February 13th to 15th in Atlanta, Georgia. Send an e-mail to Mark Sprayberry to get more information at mark126804@gmail.com.
And that's all for the moment. Have a nice week!
FeR