50€ Gift Voucher
50.00€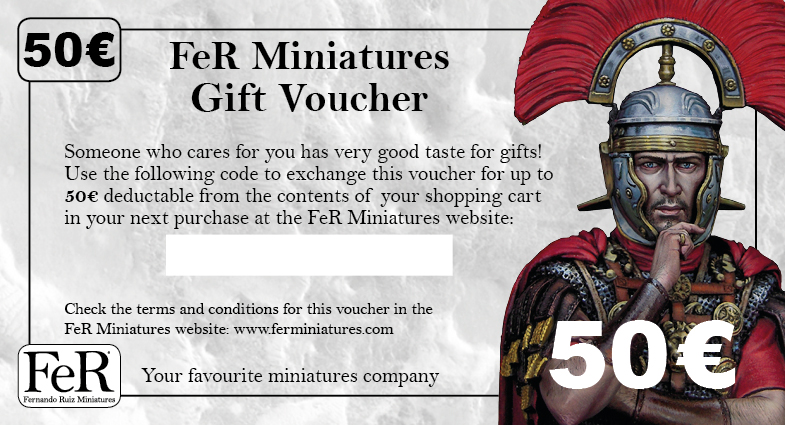 Are you unsure of what to get but still want to buy miniatures for someone you care for? We are here to help. Get one of our gift vouchers and let that special person pick whatever they want from our full range! We have vouchers redeemable for 50, 100 and 200 Euros. Just purchase the one that suits best to your needs and you'll receive an e-mail with a nice printable coupon including a code:
That code can be used on any purchase to deduct the desired amount from the total of the shopping cart.
V.A.T. tax may apply depending on the location of the person who redeems the voucher. These codes allow only one use and expire 6 months after the date of purchase of the voucher. You will receive your e-mail with the printable voucher in a maximum of 24 hours after your purchase. If you have any further questions, please, contact us.