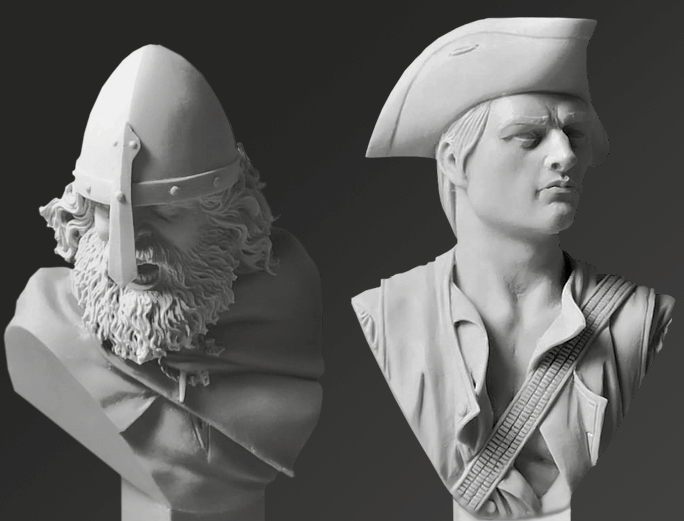 Hi all
We are slowly getting there! Miniatures' Day is just ten days away and we thought now it is the right to start talking about some of the hot new stuff that you'll be able to get very soon.
We have prepared two new and amazing 1/12 busts that you can get for FREE in elegible orders:
Magna Histórica
PROMO00001 – Norseman, Ireland, 795 AD
Sculpture: Pedro Fernández
Material: Resin
Number of parts of the kit: 2
Scale: 1/12
Magna Histórica
PROMO00002 – Minuteman, Concord, 1775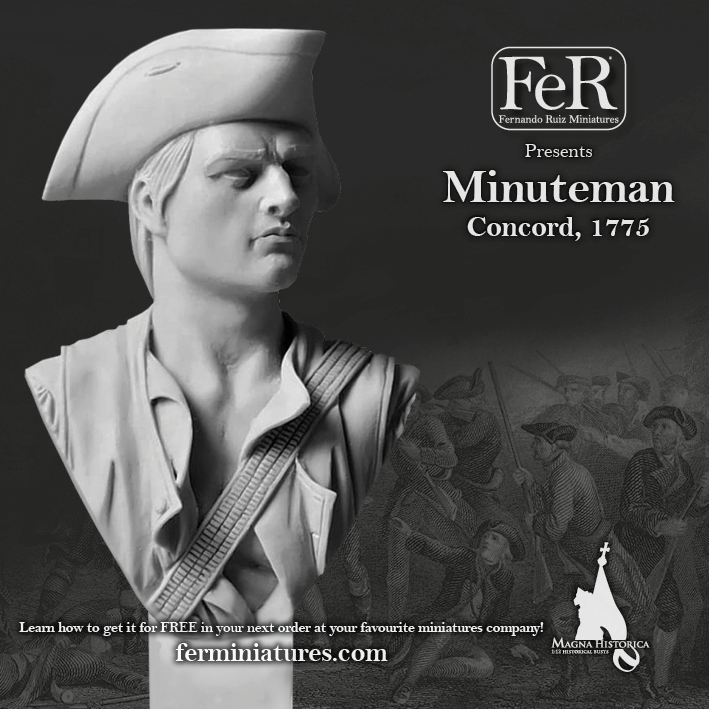 Sculpture: Pedro Fernández
Material: Resin
Number of parts of the kit: 2
Scale: 1/12
These two busts will be available along August new releases (yes, there are yet more things to be announced next week). At FeR miniatures we believe that we need to thank your continuous support. Because of that, we have created these exclusive Magna Historica busts that are not on sale but given away on eligible orders!
Placing any order above 180€ (not including shipping) will give you the chance to add one of these fantastic busts. Just build your order as usual and, if it qualifies for the gift, you will find the option of adding them to the chart for free at the checkout.
And now, a brief reminder of the upcoming Miniatures' Day.
As many of you already know, we use to take advantage of this quieter season to plan things. One big moment of this summer will be the August releases, where you will see a few new things. The other highlight of the summer will happen (as usual) the following day to the releases and it is… yes, you guessed it right… the MINIATURE'S DAY!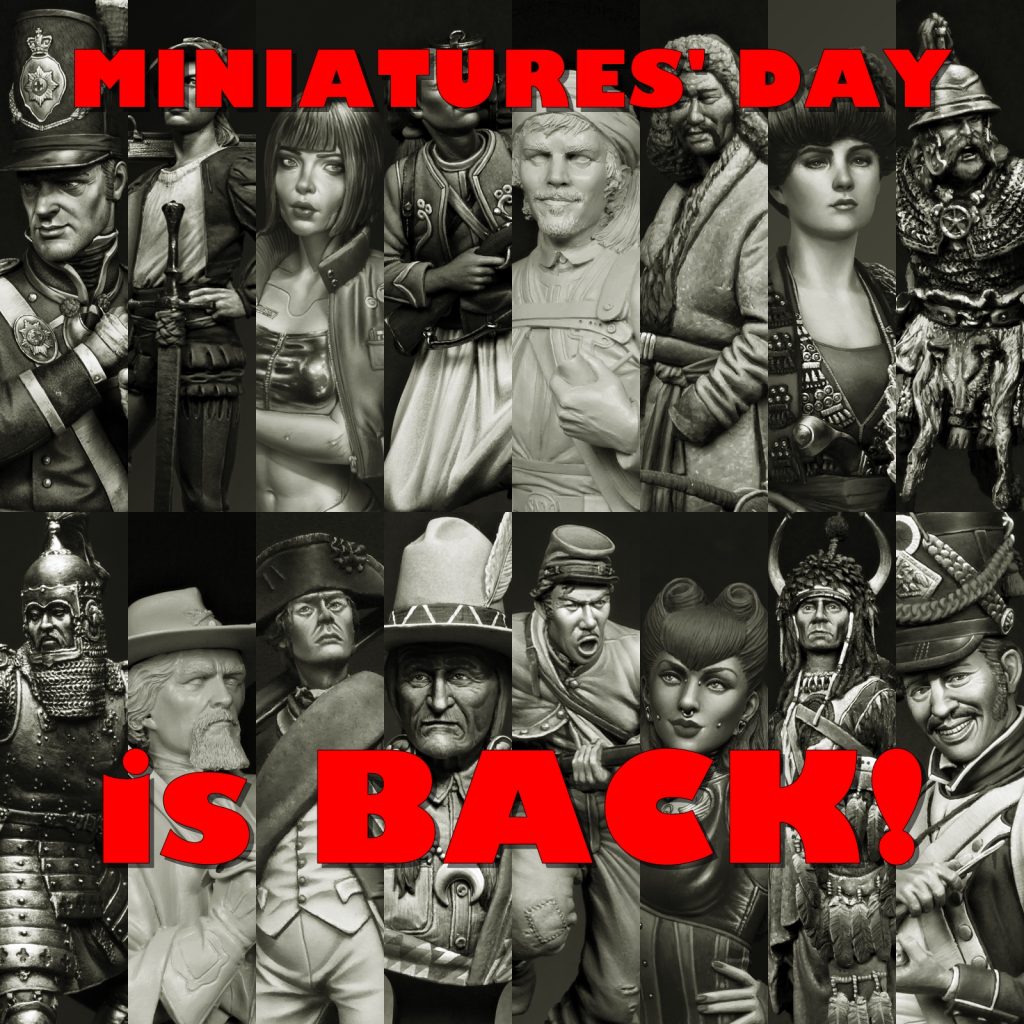 For this year, not only we have lots of cool recent releases, we also have a stunnig line-up of new things for August and the new exclusive busts that will be included as a gift in elegible orders!
The offer will work as follows:
– The offer starts on Friday, August, 4th at 10:00 AM (Spanish time, GMT +1) and will end on Saturday, August, 5th at 10:00 AM (Spanish time, GMT +1).
– During those 24 hours, all items at the FeR Miniatures online shop will be sold at a 20% discount.
– Also included in the offer will be the August new releases, available shortly before the starting of the offer!
– Any order above 180€ will get one free exclusive Magna Historica bust of your choice
– Shipping costs are not included in the discount.
– The offer will be valid for 24 hours or the end of stock.
Until the 4th, we will be reminding this offer from time to time. In order to be aware of how long until it starts, check our Social Media.
So, now you know what you have to do. Mark the date on the calendar, set the alarm, tie a knot on your finger… do whatever it takes but you cannot miss it!
That's all for the moment, we will keep you updated on all this.
The countdown is on!
Cheers
FeR Miniatures