Hello Everybody!
Here we are with our monthly releases. This time is a big number of releases, as we usually do shortly before Euromilitaire! We have worked very hard to be able to bring them altogether this month and we hope you like them.
Let's start with a new addition to the Magna Historica line. This one is a special figure for us, as it is our first 3D sculpted figure, the return of Raúl García Latorre to our catalogue and our first boxart by the always awesome Sang-Eon Lee. All in on single piece!
MHB00009 – RFC Pilot, Western Front, 1917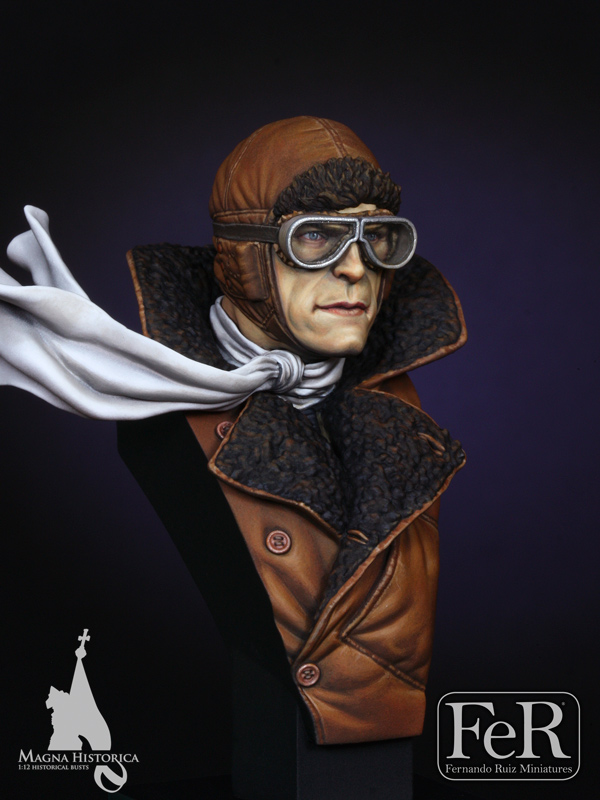 Sculpture: Raúl García Latorre
Painting: Sang-Eon Lee
Material: Resin
Number of parts of the kit: 5 (including 2 heads)
Scale: 1/12

Another cool figure for this month is this Union Marines' Sergeant that Eduard has sculpted for his Fahrenheit Miniature Project. The American Civil War collection is growing as usual:
FAH00010 – First Sergeant USMC, 1859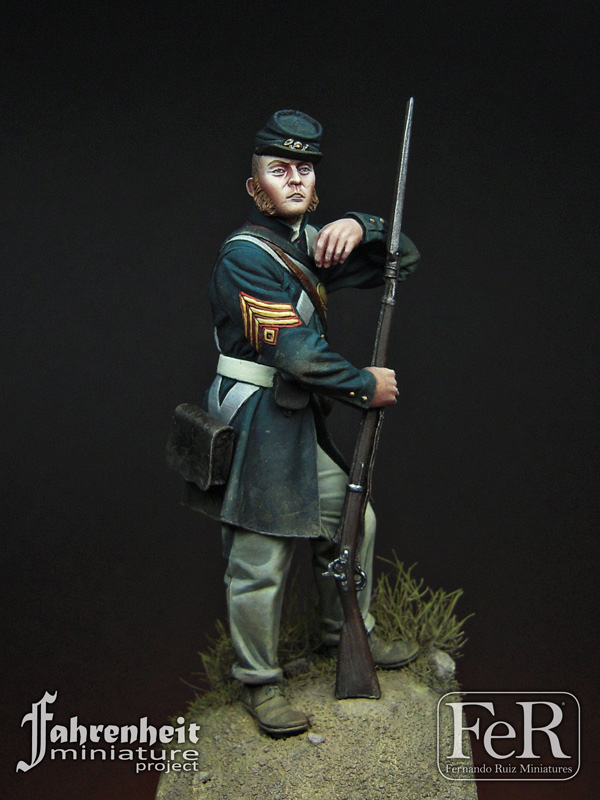 Sculpture: Eduard Pérez
Painting: Fernando Ruiz
Material: Resin
Number of parts of the kit: 9
Scale: 75 mm
Let's check the long awaited second release of Signature Series: David Zabrocki. This time we will visit the battlefield of Inkerman during the Crimean War:
DZS00002 – Grenadier Guard, Inkerman, 1854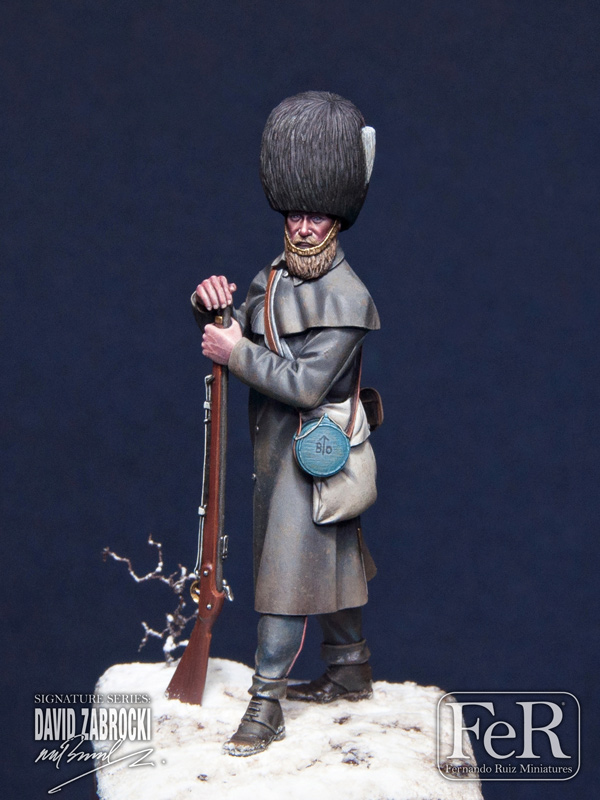 Sculpture: David Zabrocki
Painting: David Zabrocki
Material: Resin
Number of parts of the kit: 7
Scale: 54 mm

Fantasy follows closely the historical releases this month. Raffaele Picca has a couple of new additions to Forged Monkey, the first one is this fearsome warrior with 2 choices of weapon:
FMK00014 – The Red Lion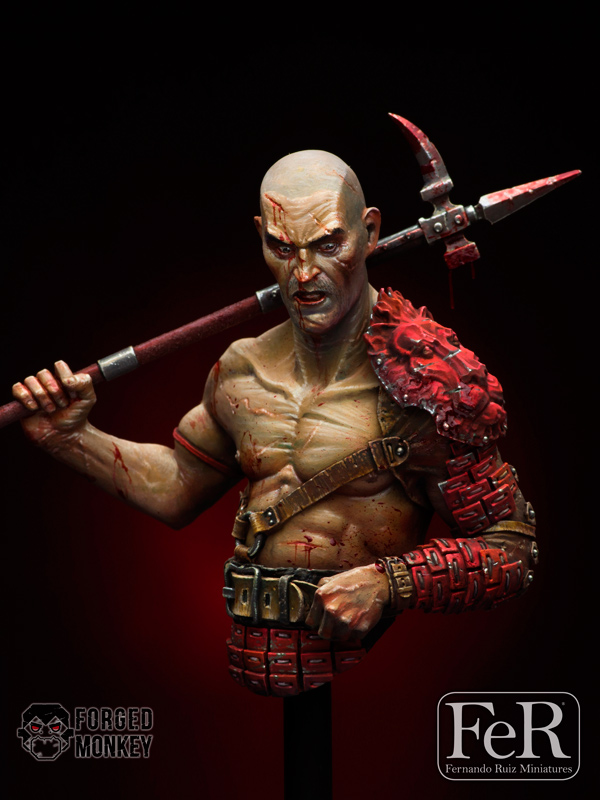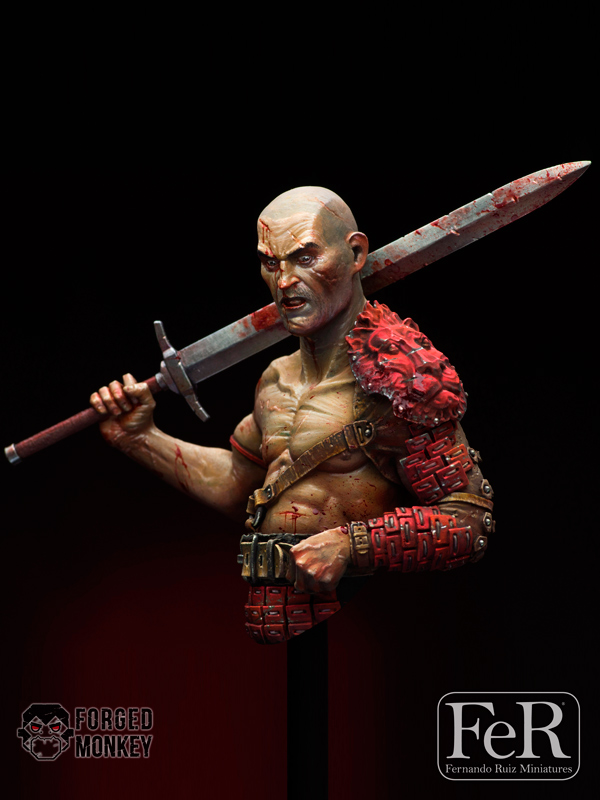 Sculpture: Raffaele Picca
Painting: Raffaele Picca
Material:  Resin
Number of parts of the kit: 6
Scale: 1/12

Also, he thought it would be nice to have a cropped version of this bust for those of you who might want to have a canvas for experimenting fleshtones and effects:
FMK00015 – Laszlo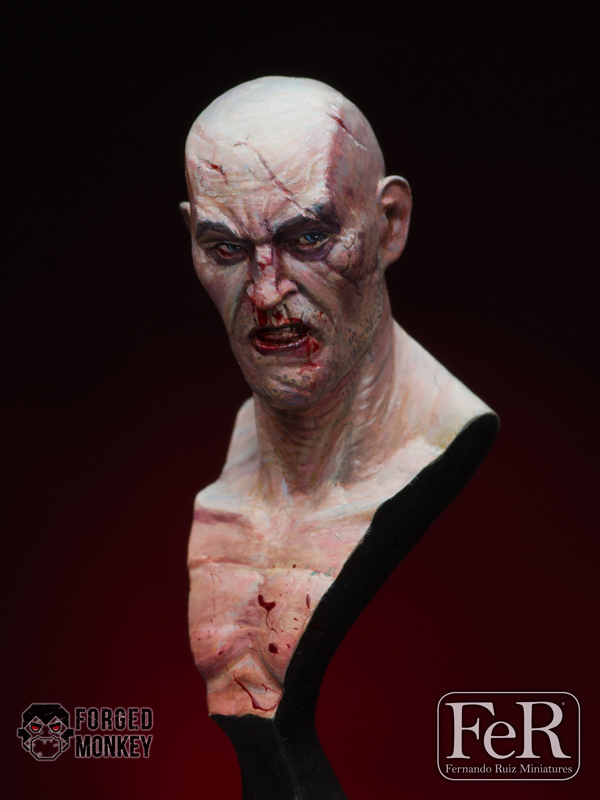 Sculpture: Raffaele Picca
Painting: Roman Lappat
Material:  Resin
Number of parts of the kit: 1
Scale: 1/12

Closing the ranks of the fantasy side, we also have this characterful cyborg bust for Jonatan Monerris' Peter Punk Produktions:
PPK00012 – The Executor, 2089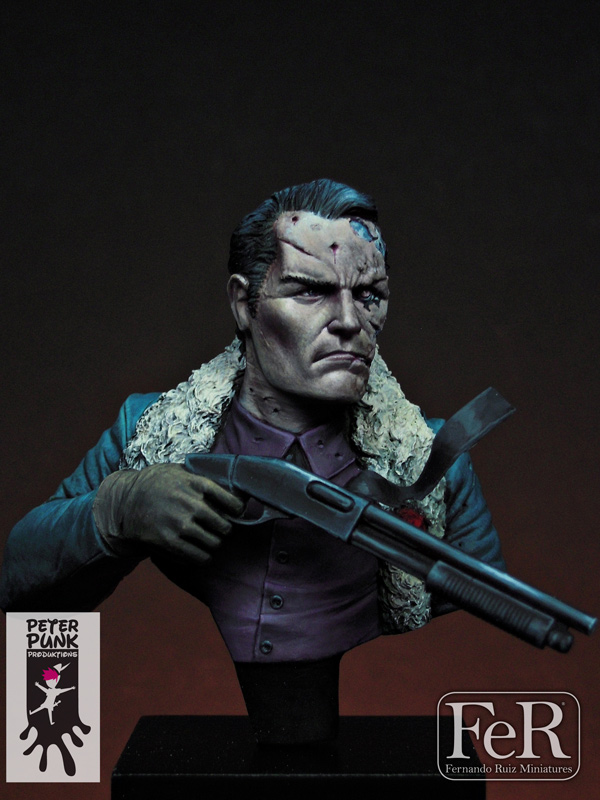 Sculpture: Jonatán Monerris
Painting: Marc Masclans
Material: Resin
Number of parts of the kit: 3
Scale: 1/16
And we reserved the most spectacular release for the end… Behold the last release of Clash of Cultures: Deus Vult!
COC00007 – "We few, we happy few, we band of brothers…"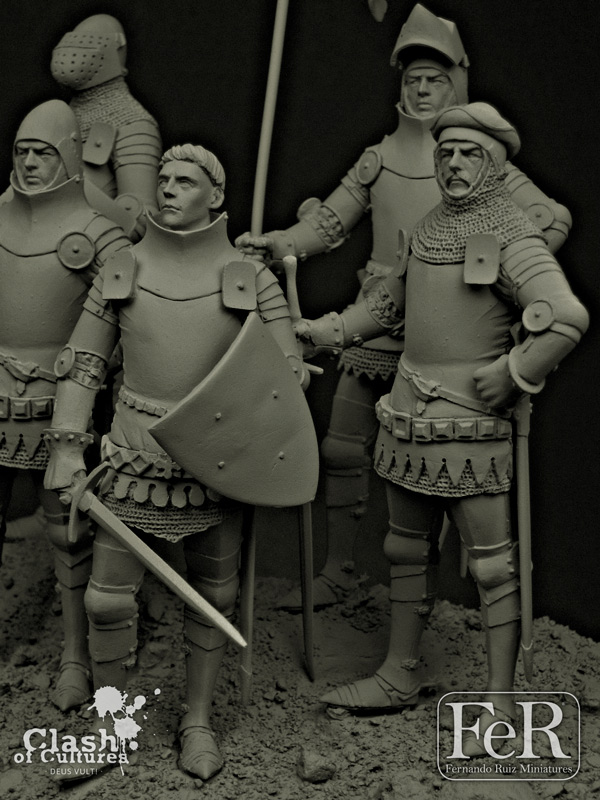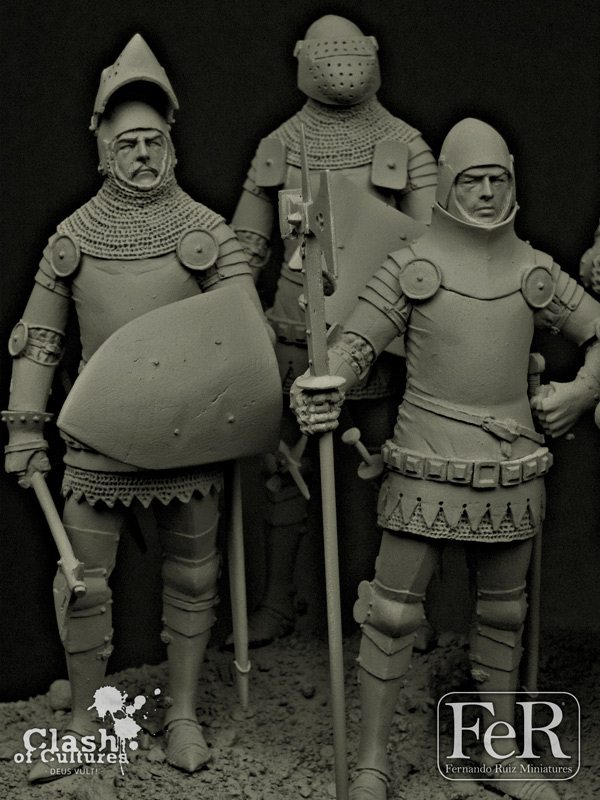 Sculpture: Oriol Quin
Material: Resin
Number of parts of the kit: 42 (Enough for 2 complete knights with multiple options)
Scale: 75 mm
This ridiculously cool kit is the result of more than one year's work by the talented Oriol Quin. This boxed multipose kit allows you to create 2 complete English knights in Agincourt and include several choices of pieces to fully customise your build-up: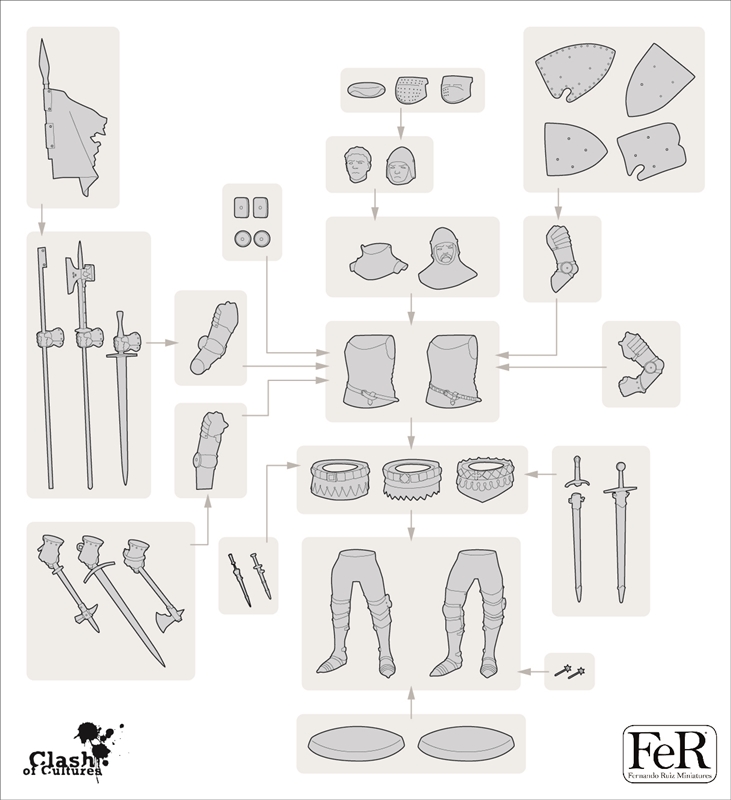 In order to show you the possibilities, we have used 3 kits for building up the famous St. Crispin's day speech vignette but, honestly, the sky is the limit here!
And those are all the releases for the moment. They will be available on the website starting early next week and this weekend as a pre-sale on our booth in Euromilitaire (tables 56-57).
See you there!
FeR miniatures