Hi all!
This month is being really busy, thankfully we'll have the chance to meet up with the friends and relax a bit this upcoming weekend at Scale Model Challenge! But, first of all, lets talk about the new releases 😉
The first one is a new XVII century work by Eduard Pérez.
Fahrenheit Miniature Project
FAH00015 – "Le Cavalier"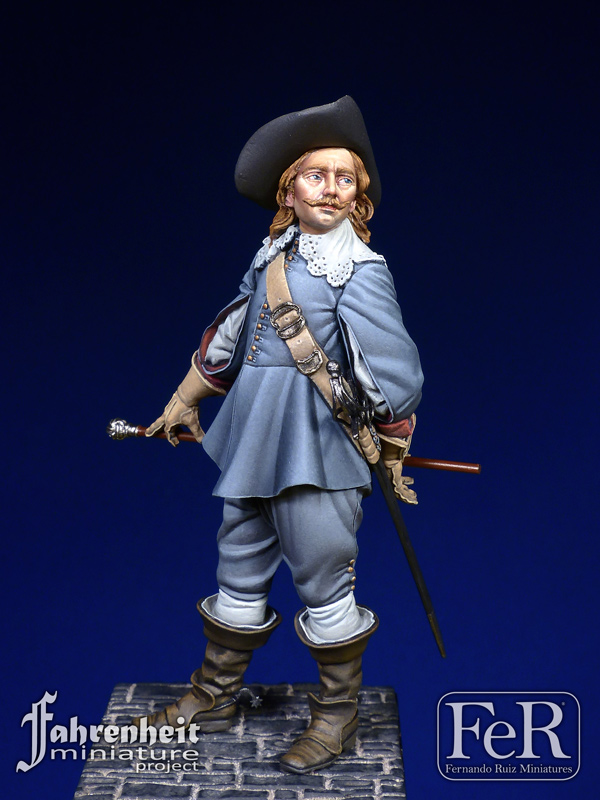 Sculpture: Eduard Pérez
Painting: Jaume Ortiz
Material: Resin
Number of parts of the kit: 9 plus photoetched parts
Scale: 75 mm
A really nice kit that includes a novelty for the company, photoetched parts! This kind upgrade allows a very nice degree of detail on tiny parts like the spurs, sword lace and such, that would be almost impossible for a just resin (or metal) kit.
We also have the first two figures from the new collaboration line of Romain Van Den Bogaert!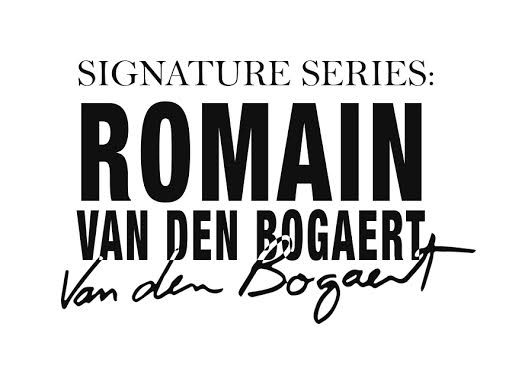 Signature Series: Romain Van Den Bogaert
ROM00001 – The Old Count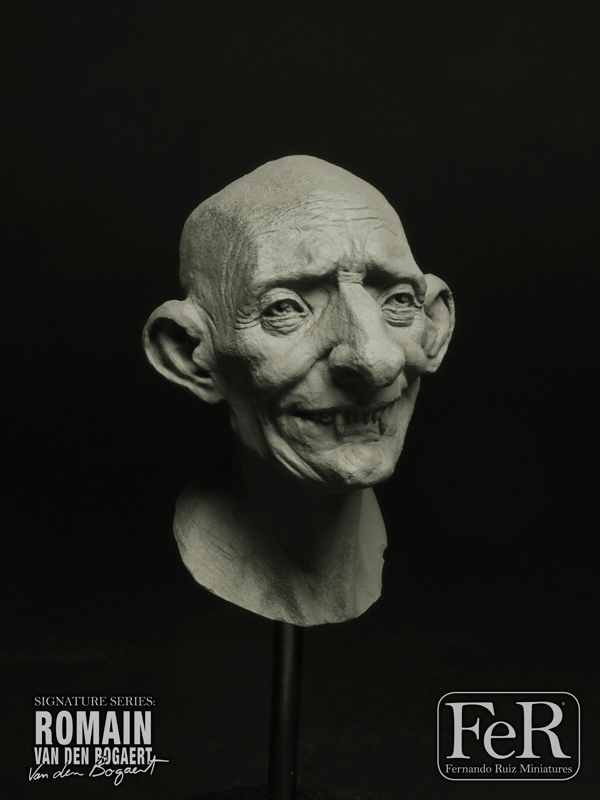 Sculpture: Romain Van Den Bogaert
Painting: Romain Van Den Bogaert
Material:  Resin
Number of parts of the kit: 1
Scale: 1/10

Signature Series: Romain Van Den Bogaert
ROM00002 – Grok the Marauder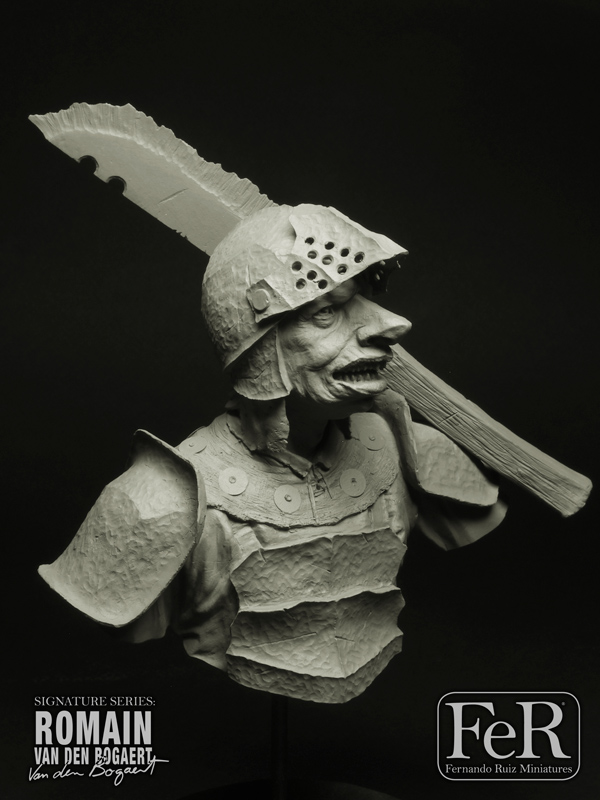 Sculpture: Romain Van Den Bogaert
Painting: Romain Van Den Bogaert
Material: Resin
Number of parts of the kit: 4
Scale: 1/10
We are really happy to finally show you these two. We will show you the painted version very soon (by Romain himself!), as he prefers to show them first unpainted to appreciate the detail of the bare sculpt.
So these are the releases for October but… wait, there's more!
As this weekend we'll go to SMC in The Netherlands, we wanted to do something special for our friends and customers going there. The first idea was like "OK, let's give an overall discount just for the show" and, "Well, we also are the ones carrying the Nutsplanet sales table there, let's extend that discount to their miniatures too". So, the result is that you will have a 10% discount in ALL FeR Miniatures and Nutsplanet products during the weekend.
Even if we know that discounts are appreciated, we thought "Mmm… Too easy. Needs to be more interesting". So, we've made an extra effort and prepared a very limited stock of two future releases, 50 of each, to be sold in advance only at this weekend at SMC!
The first one is this fantastic new bust for Women by Pepa Saavedra, nothing more and nothing less than the haunting Lady of the Lake in person!
Women, by Pepa Saavedra
WOM00004 – Viviane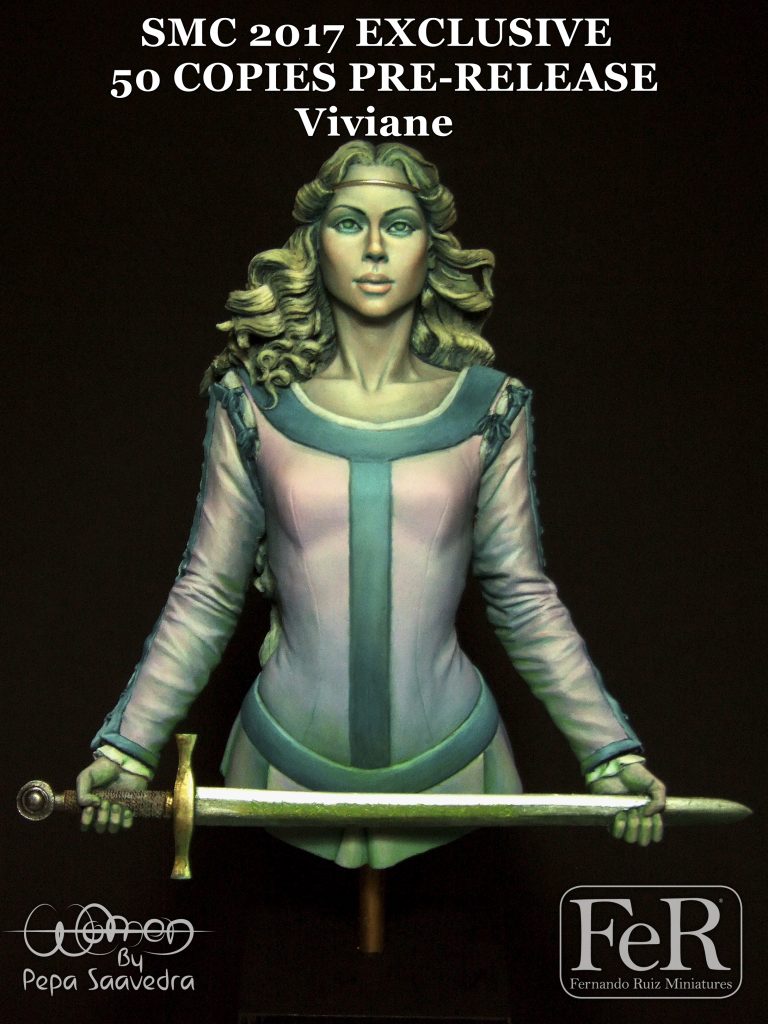 Sculpture: Ramón Martínez
Painting: Pepa Saavedra
Material:  Resin
Number of parts of the kit: 4
Scale: 1/10
The other is possibly, the most anticipated comeback in the history of the miniature hobby. This one needs no presentation…
Elite Classics
ELI00005 – Highland Clansman Veteran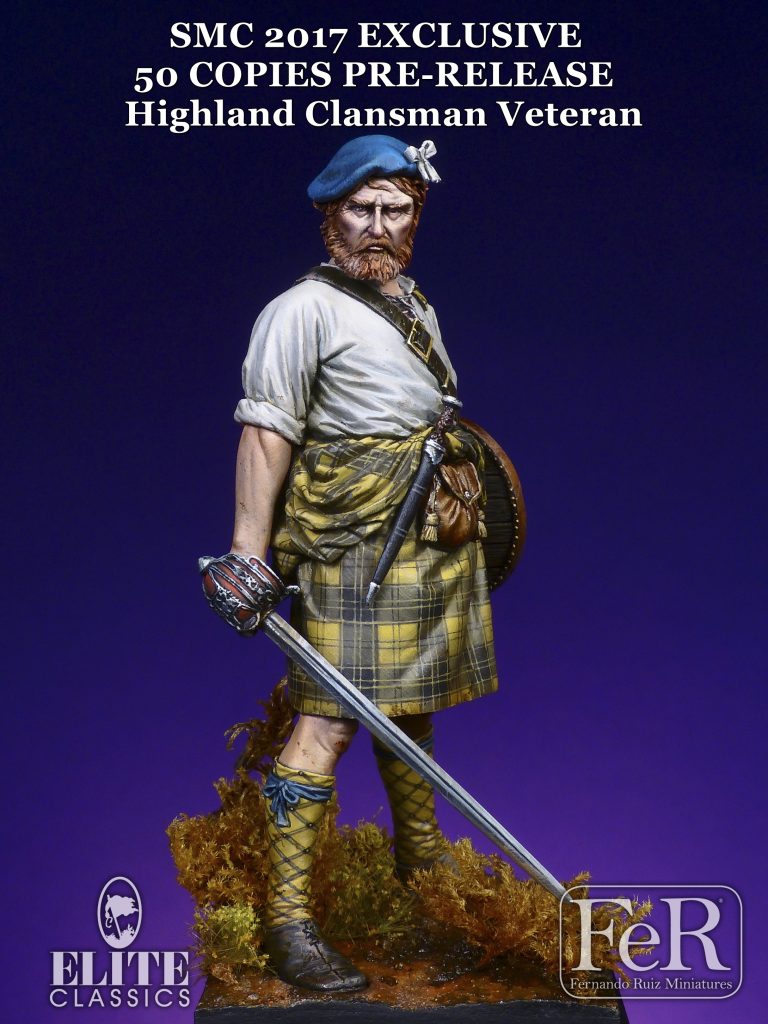 Sculpture: Raúl García Latorre
Painting: Marc Masclans
Material: Resin
Number of parts of the kit: 12
Scale: 70 mm
So. How does this works?
We'll start selling these five new miniatures this weekend, at the SMC show in The Netherlands. The first 3 are the releases for October and also will be available from next Tuesday as usual (sorry, but if we want to guarantee a good customer service for them, we need to wait until our return before we start selling them). Viviane and the Clansman Veteran are a PRE-RELEASE edition, limited to 50 copies each just for the weekend. They won't be available to the rest of the public until a future date yet to be determined, even if we return with any leftover stock. Let's face it, we have to encourage attendance to shows, even if it means using some innocent blackmailing tactics, hehehe.
So, are you coming to SMC and you don't want to risk missing them? We have opened a reservation list for picking up the kits there. Just send us an email to info@ferminiatures.com with your name, which figure you want (even both!) and how many you need (maybe you pick one for you and one for a friend). We will reserve you the kits so you just have to drop by and get them… of course, included in the discount offer!
IMPORTANT NOTE: All figures reserved and not yet claimed at Sunday afternoon (after lunch time) will be put on sale.
Looking forward to see you all there
FeR