Hi everybody!
Here we are again, bringing some new exciting releases in time for the Christmas holiday season. Let's check them out 😉
First of all, some new additions to our Elite Classics line:
Elite Classics
ELI00024 – Butler's Rangers Sergeant, 1779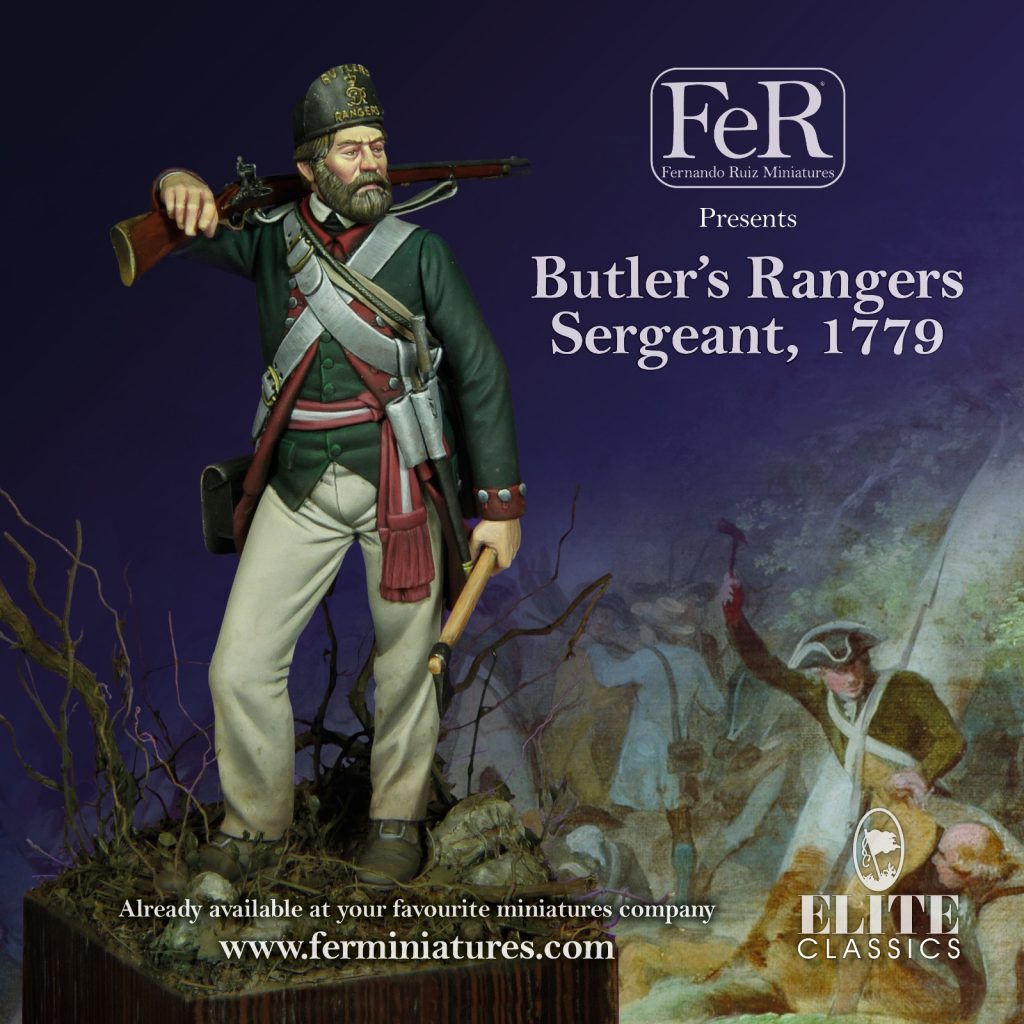 Sculpture: Stefano Canonne
Painting: Fernando Ruiz
Material: Resin
Number of parts of the kit: 12
Scale: 75 mm
Elite Classics
ELI00025 – Miles Legionis, 1st Italica, Marcommanic Wars
Sculpture: Derek Hansen
Painting: Jaume Ortiz
Material: Resin
Number of parts of the kit: 7
Scale: 75 mm
Also, the next release in our newest line, Future is Now:
Future is Now
FIN00002 – "Marooned"
Sculpture: Romain Van Den Bogaert
Painting: Marc Masclans
Material:  Resin
Number of parts of the kit: 8
Scale: 1/10
And another iconic "Wild West" character for the always growing Magna Historica line:
Magna Historica
MHB00027 – William Frederick Cody, "Buffalo Bill", 1906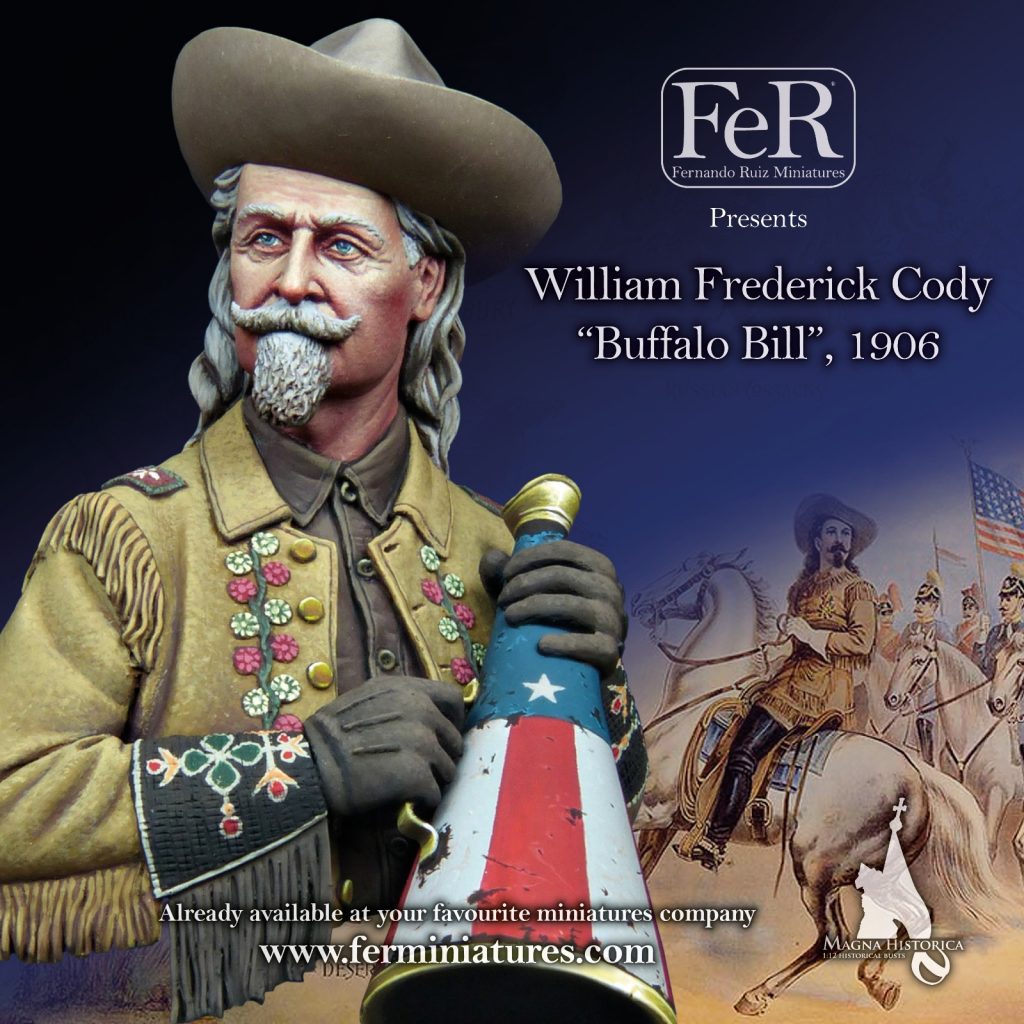 Sculpture: Pavol Offo Ove
Painting: Fernando Ruiz
Material: Resin
Number of parts of the kit: 6
Scale: 1/12
We also wanted to remind you about our most recent bust that we released in an exclusive collaboration with Sabot Miniatures, this fantastic Continental Standard Bearer:
Magna Historica
MHB00026 – "We the People…" Continental Standard Bearer, 2nd Rhode Island, 1781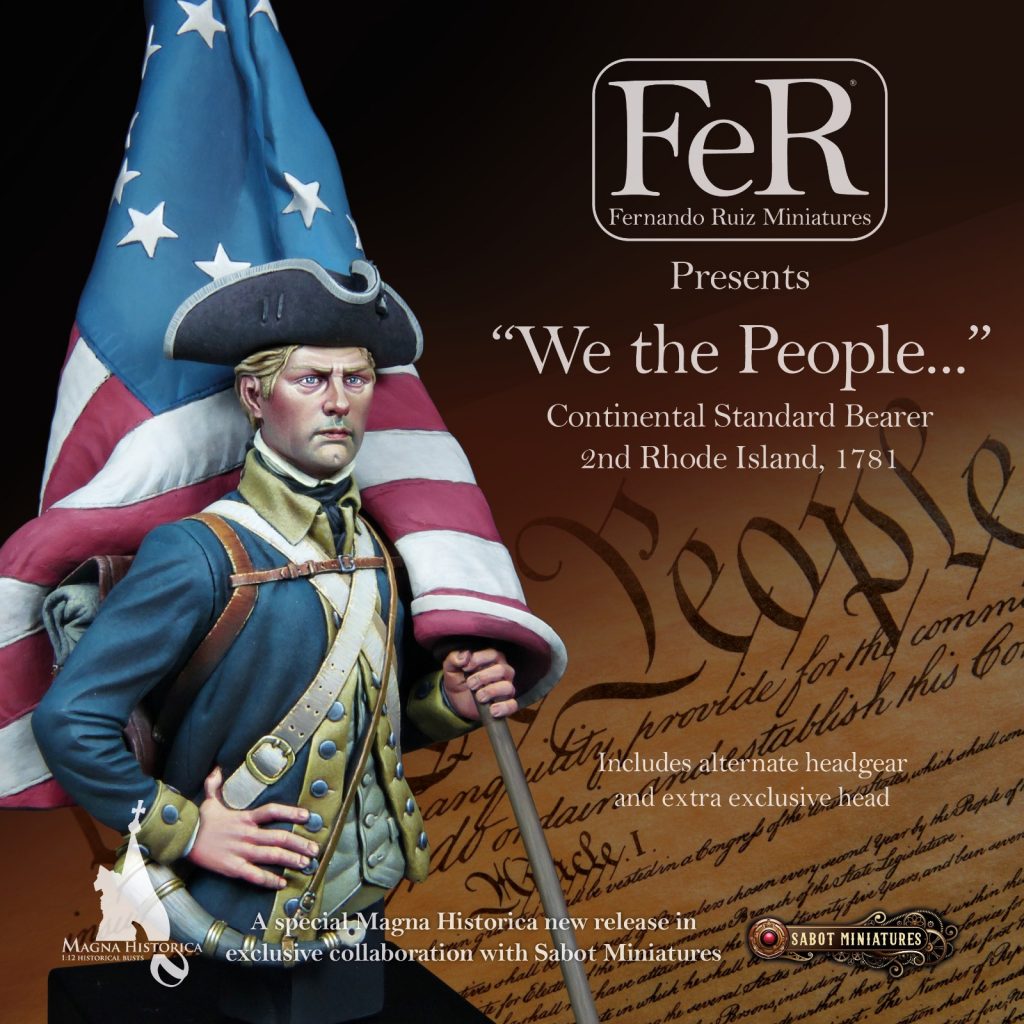 For the moment, this fantastic piece is exclusively available through Sabot Miniatures' website, get yours here.
And, finally, we wanted to get your attention towards an initiative we are participating in along with some other miniatures companies, the Bright Friday.

As you know, we don't normally do a Black Friday sale, so when these guys approached us with this initiative, that has a better socially-minded perspective and a bit less materialistic aim, we were in immediately.
From the 27th-30th of November, instead of running discounts on our website's products, we and also the other participating brands are donating 10% of all store sales to charity. The other brands involved are our friends from BrokenToad, Black Sun Miniatures, RobotRocket Miniatures, Massive Miniatures, Kaha miniatures, JourneymanMiniatures, Mr. Lee's Minis, Abyssoul, and Nordlys Miniatures, so you have plenty of choices to go for!
We will be donating our percentage to a local animal rescue organization, Amigos Peludos Bajo Cinca – Protectora Animals de Seròs. So, make a note in your calendar and help us bring some joy to those who need it the most! Help us to show everyone why the miniature community is the best community in the world.
And that's all for the moment. We hope you all enjoy the new releases!
Cheers
FeR