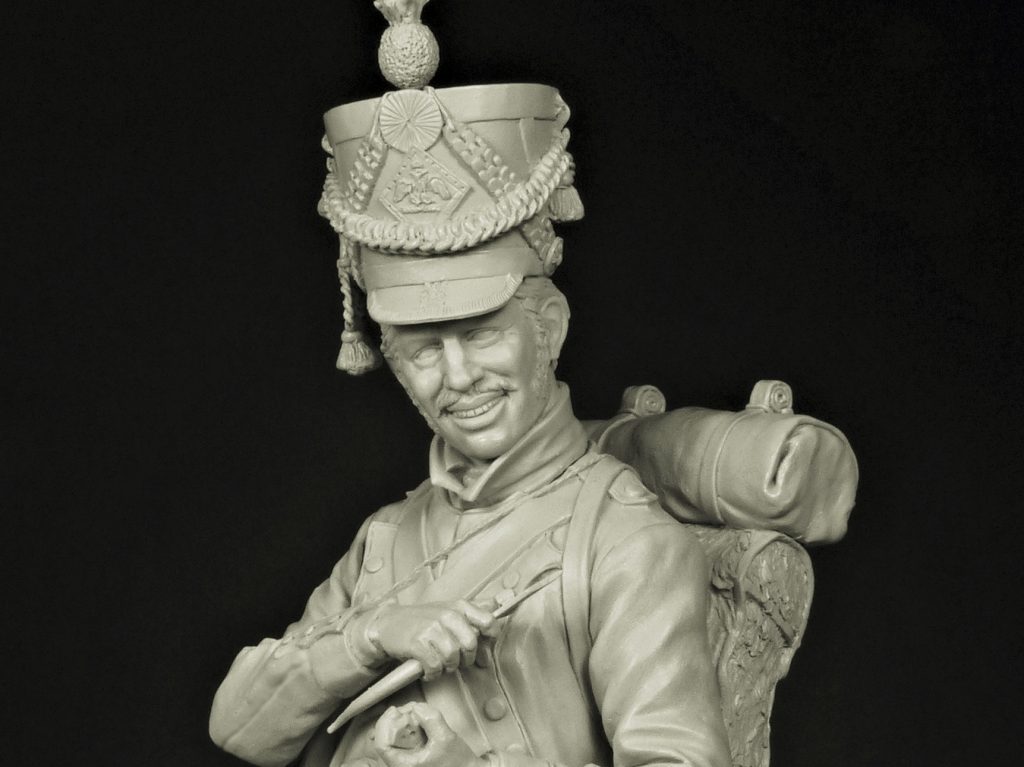 Hi everybody!
Here we go with some new stuff for May. while we are busy preparing some more upcoming new releases and also with the next Miniatures' Day in mind…
For this month, we have some classic theme with a bit of a twist in the pose and the elements:
Magna Histórica
MHB00042 – French Infantryman, 1807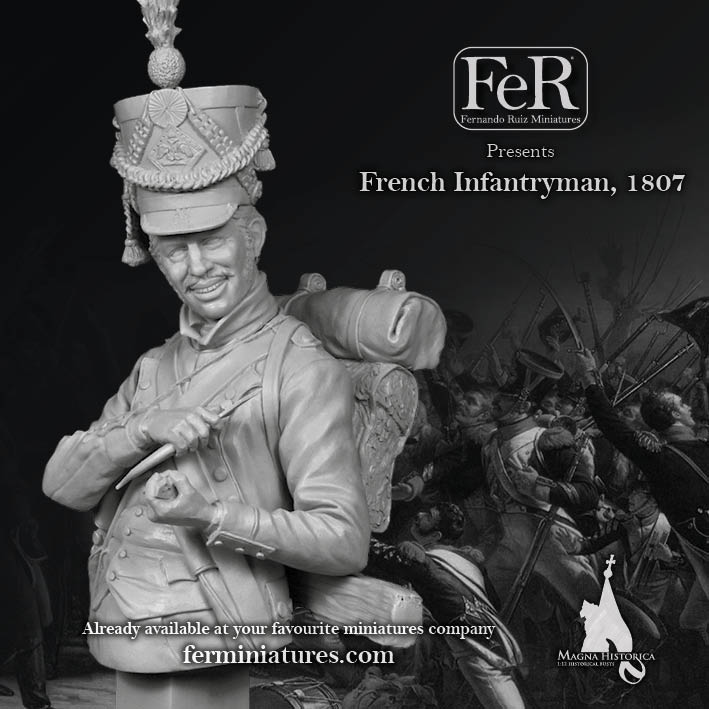 Sculpture: Ramón Martínez
Painting: Fernando Ruiz
Material: Resin
Number of parts of the kit: 12
Scale: 1/12
I will be doing an extensive step-by-step on the painting of this one on social media, so watch out for it on the usual channels.
Cheers
FeR