Hi all!
They say "Time flies when you are having fun". Nothing could be so true for us after stirring the waters with the plans for the Miniatures' Day and the news about Elite Miniaturas Re-release. We are almost there!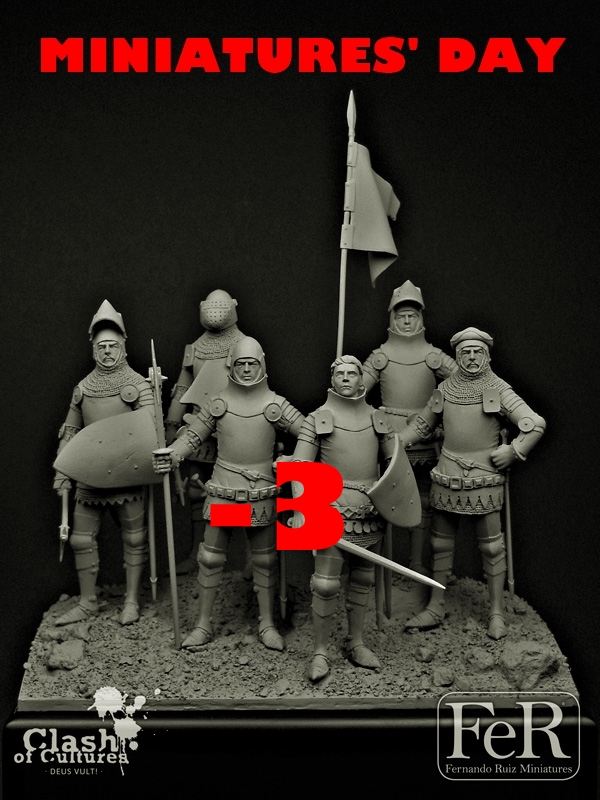 So, it is about time to make a reminder about the event of this friday, the MINIATURES' DAY!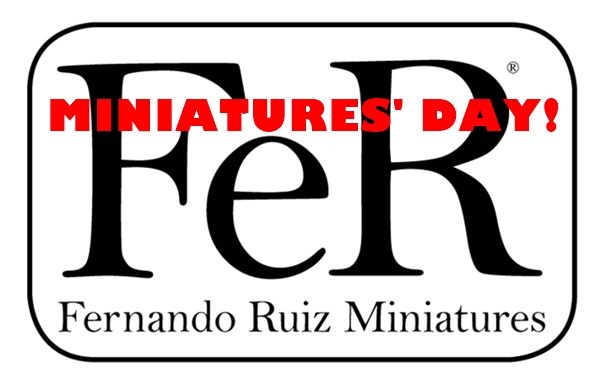 The offer will work as follows:
– The offer will start at Friday, August, 11th at 10:00 AM (Spanish time, GMT +1) and will end at Saturday, August, 12th at 10:00 AM (Spanish time, GMT +1).
– During these 24 hours, all items at the FeR Miniatures online shop will be sold at 20% discount.
IMPORTANT CLARIFICATION: Also included in the offer will be the August new releases, available shortly before the starting of the offer, and of course the whole Nutsplanet range we also distribute!
– Shipping costs are not included in the discount.
– The offer will be valid during 24 hours or end of stock.
As many of you already have learned the hard way in the past, during this day we tend to be sold out of certain particularly popular items and releases as day goes by and orders arrive. If you want to have the best chance of getting all your planned purchases, follow these two simple advises:
– Set an alarm for the event, It is easier than it seems to forget.
– Make your purchases as early as possible to be sure you get it all.
Until the 11th, we will be reminding this offer from time to time. In order to be aware of how long until it starts, check our Facebook page.
That's all for the moment, we will keep you updated on all this.
Tic-tac-tic-tac!
Cheers
FeR Miniatures
P.S. And remember that on Thursday, when we publish the releases, we'll close the competition for winning the first three Elite figures. You only have to correctly guess which ones they are and participate here. Go and play!